It might just be your Lucky Day.
Step into any Akron-Summit County Public Library location this fall, and you may just run right into that hot book you've wanted to read or the DVD you've been dying to watch. Or that cookbook everyone on TikTok is talking about.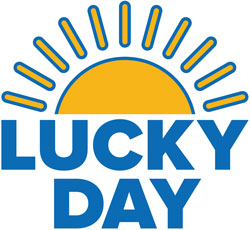 The Library has just launched its new Lucky Day collection where visitors will have a chance to get their hands on some of the season's most talked-about titles. You know, the kind of books that may have arm-length waiting lists. You might find thrillers by Lisa Jewell or Allison Brennan. It could be a best seller or a prestigious award winner. Fiction or non-fiction. And DVDs are included, too.
No waiting. If you see it, you can grab it for 14 whole days (seven for DVDs).
The titles vary by location, curated according to that location's particular tastes, needs, and interests.
"I think people are really going to like what they find," said Valerie Sherman, Collection Development Coordinator for the ASCPL.
The Lucky Day collection is on display in the front so visitors can't miss it. There is a limit of five Lucky Day books and two Lucky Day DVDs per customer, and there are no renewals. It's first-come, first-serve.
Items in the Lucky Day collection cannot be placed on hold, so when you find something that you would normally have to wait weeks or months to get, grab it. It's your Lucky Day!
---
by Mary Ethridge,
Contributing Writer